a juicy green giveaway
May-long is the unofficial start to summer, and I wanted to start it off on the right foot! I headed across the street to my neighbours at Greenhouse Juice in order to hit the reset on my mind and body with a two-day juice cleanse.
I'm going to start this off with the disclaimer: a juice cleanse is not for everyone nor should it be considered a weight-loss method nor a quick fix. For me, it's an opportunity to reconnect with my body and focus on how my body responds to a high-density of nutrients. It is space to reevaluate how my relationship with food is going.
I wrapped up my cleanse yesterday and I'm feeling great. Granted I am looking forward to a delicious breakfast, I will not lie. It's not an overly easy thing to do, but with the right prep work it's manageable. I felt my body working hard to eliminate built up toxins and certainly took a nap or two in the process. Now I'm feeling fresh and rejuvenated, with a new spring in my step.
One thing I loved in particular about the Greenhouse cleans was the inclusion of two boosters to support you as you go through the day. The E3 Live is an edible, wild harvested freshwater alga containing a range of easily absorbed vitamins, trace minerals, and amino acids. Having it mid-morning helped me get through my caffeine withdrawal slump. Then the YYZ offers a raw, concentrated dose of turmeric and ginger to keep my body strong, my beloved ginger to give me some pep, and its orange and camu camu offered a low sugar, easily absorbed hit of vitamin C to bolster my immune system.
Next I am really looking forward to having more plant-based dishes back into my routine - I had really fallen out of habit. As the days get longer I look forward to more avocados, rice bowls and, of course, more juice! And to help you bring more plant-based nutrition into your day-to-day, I teamed up with Greenhouse Juice to give away a free copy of their recently released The Greenhouse Cookbook - 50 food recipes to eat with a fork, spoon, or your fingers, and 50 to serve in a glass, including juices, smoothies, nut milks, and tonics! These recipes are the Greenhouse "secret sauces" adapted for your home use. Do not miss this chance to win a copy for yourself, scroll down to learn how!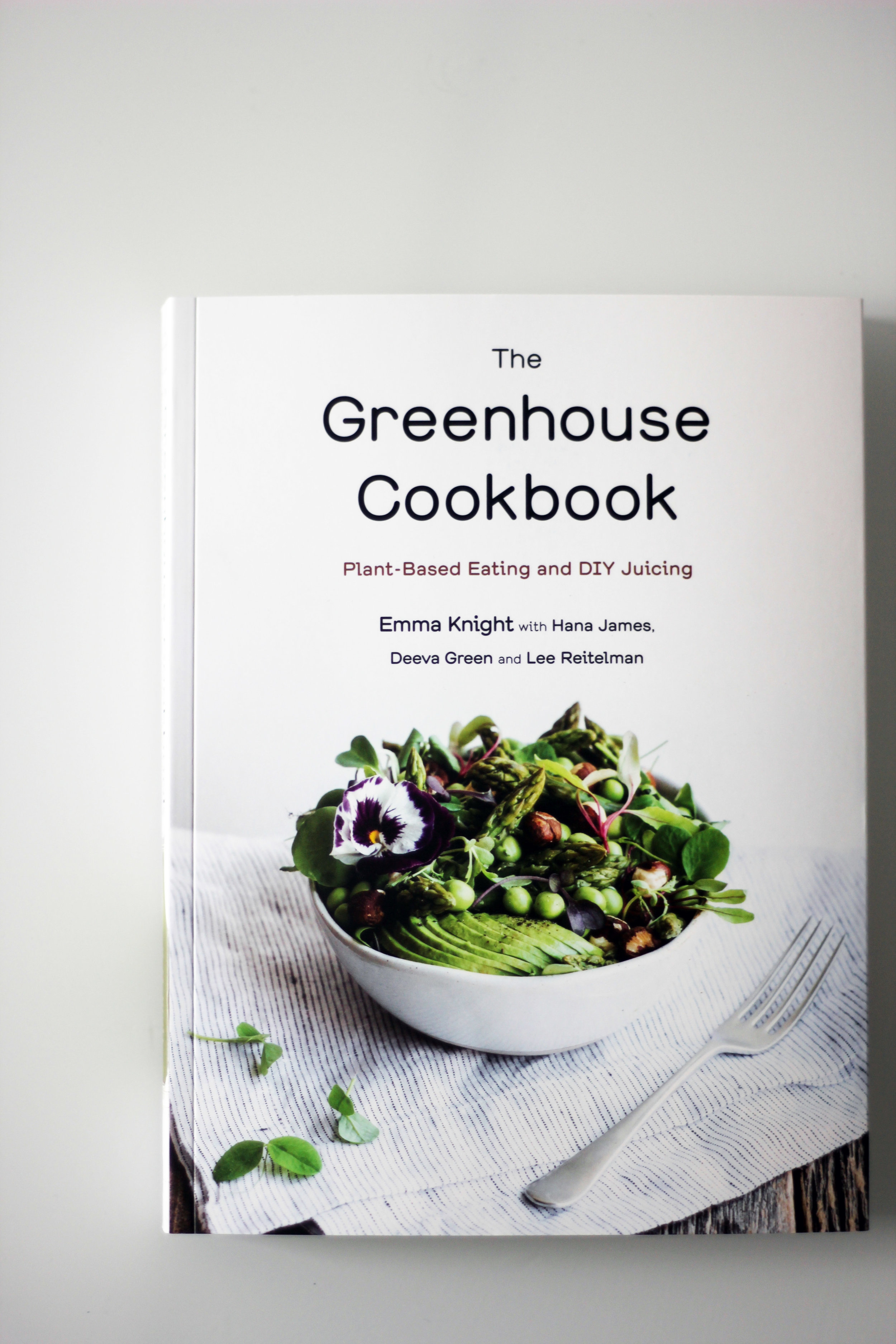 A 100-recipe love letter to the vegetable kingdom, yours to own. Enter below.
I loved my two-day cleanse with Greenhouse Juice, and I think I might have to make it a turn-of-the-season tradition for my time in The Six.
Have you tried a juice cleanse before? Ever wanted to? I want to hear your thoughts in the comments below!